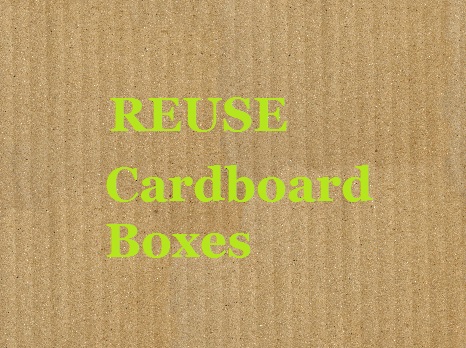 Packaging supplies come in many varieties. And without them, moving or shifting becomes impossible. Among the different kinds of supplies, cardboard boxes need special mention. Available in different sizes and shapes, these boxes help in storing things and keep them safe from all kinds of damages. However, once the use of the boxes is over, they end up as trash and remain stacked in storerooms.
How about reusing these boxes in creative ways so that they are not just wasted? Mentioned below find some tips by which you can reuse the old boxes:
1. Floor protectors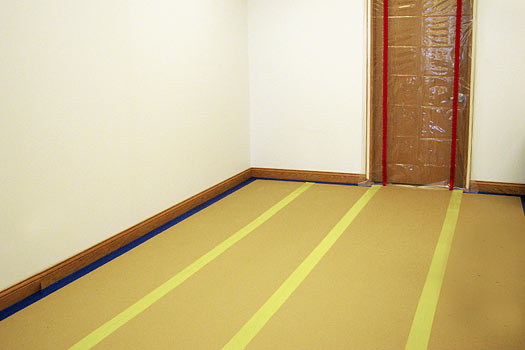 Cut small rounded shapes of cardboard from the boxes and place them under chair or couch legs so that there is no fear of scratching on the floors while moving furniture.
2. Pet bed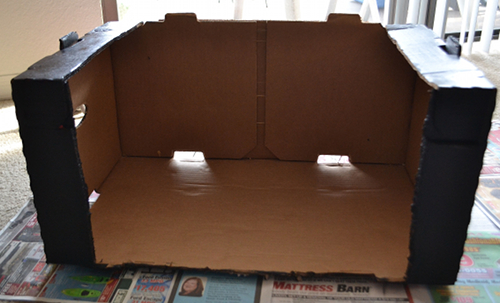 Make shallow beds for your pet with used boxes. Put an old pillow and blankets in it and your pet can sleep and rest snugly there.
3. Organizer for the car trunk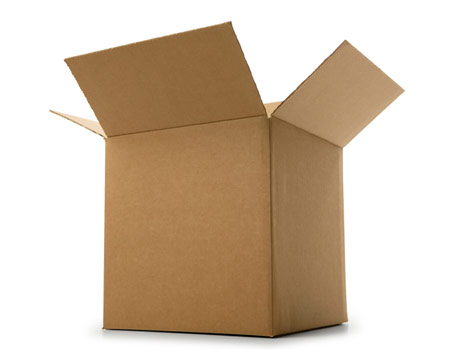 The car trunk contains many things include jumper cables, windshield washer fluid, quarts of oil etc. Placing all of them in a box will keep things organized.
4. Re-gifting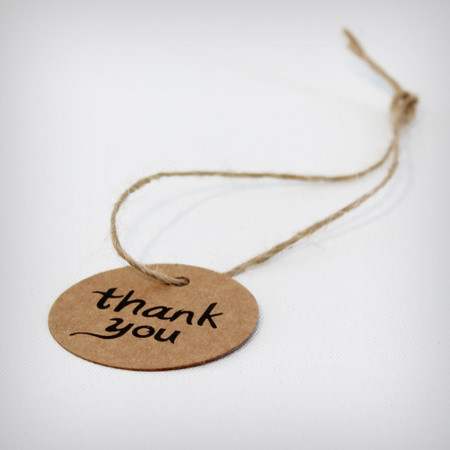 Re-gifting is a great idea and is highly appreciated. Cut pieces from used boxes and create attractive thank-you cards.
5. Laundry basket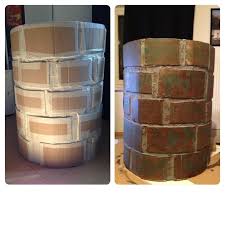 Planning to invest in a laundry basket? Why not use old boxes for the same? Put a plastic coating inside the box so that it does not get damp even if clothes are wet.
6. Storage for kids' toys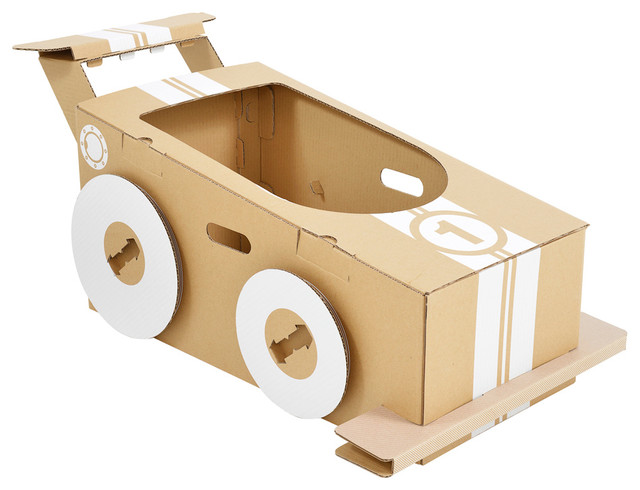 If you have a baby at home, you will have toys spread all over the house. Put them in a box to keep the room organized. Decorate the box well and encourage your kid to place toys back in the box once they are done with playing.
7. Filing system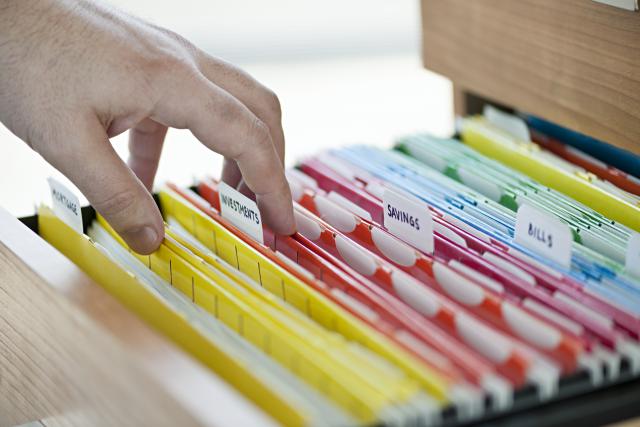 Cut pieces from cardboard boxes and create an inexpensive but stylish filing system. Arrange your file papers, photographs, instruction manuals and other important documents conveniently.
8. Insulation for wires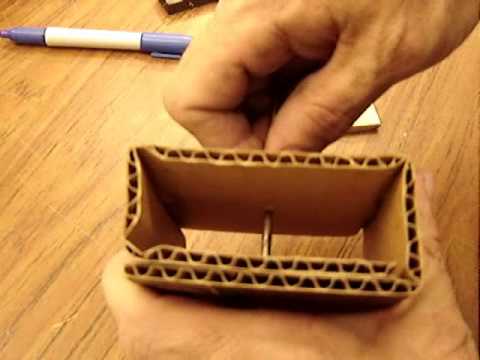 Whether it is wire of computers or the air conditioner, they need proper insulation. Though cardboard insulation might look ugly, it is cheap and easy.
9. Halloween costume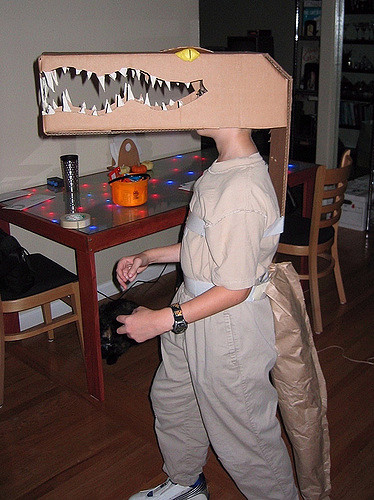 We all know Halloween costumes are weird. Why not try and make something out of used boxes? Paint them or paste colored papers on them and cut shapes of costumes you want. It will be different.
10. Playhouse for your kid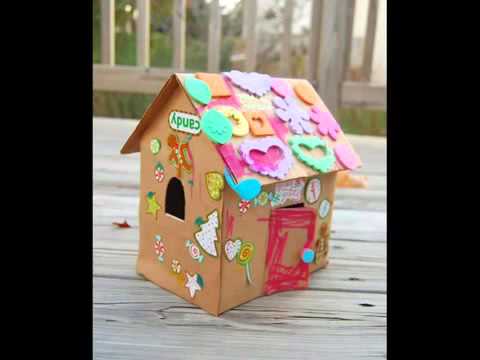 Every kid loves a playhouse. This birthday gift him/her a playhouse – but make it by using old moving boxes. Your kid is going to love it!
11. Memory keeper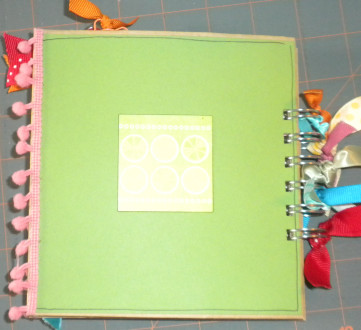 Everyone has greeting cards and letters they don't want to part with. Keep them safe and protected in a memory keeper made from used cardboard box. You can decorate the box if you feel like.
12. Holders for light items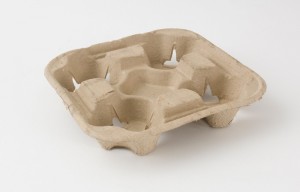 Do you keep losing your pens, pencils, erasers and other stationeries? Create a nice holder with cardboard and decorate it in the way you want for keeping this organized. It can be a nice gift for friends as well.
13. Jewellery
Make attractive jewellery for your kids with used cardboard. It can be bangles, necklace or even a hair band. You have to use your creativity and imagination in the same.
14. Jewellery box for stocking imitation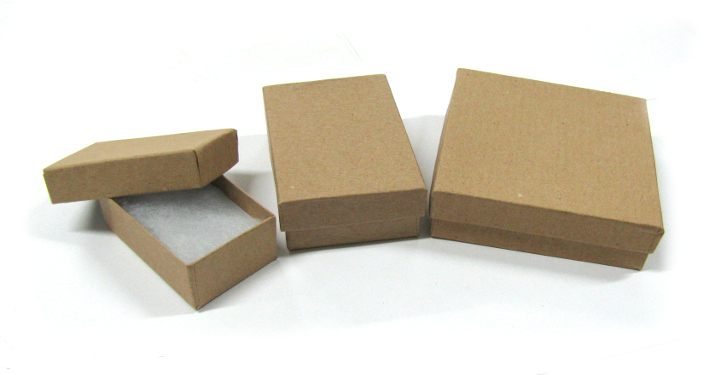 Junk jewelry is a favorite with all young girls and women. To keep the trinkets safe and free from tangling, make a jewelry box from used cardboard and line with a silk cloth or some cotton.
15. Eclipse sun viewer

A used cardboard box can be easily utilized for making a safe solar eclipse viewer.
Use your creativity and innovation to utilize used boxes in best possible manner.