When someone asks you to think of the word "packaging", you will likely think of the packaging on a product of sort. Perhaps the packaging from your sandwich or drink you bought at lunch time, or the packaging for the clothes you recently ordered online. You probably don't think of boxes, tape and bubble wrap.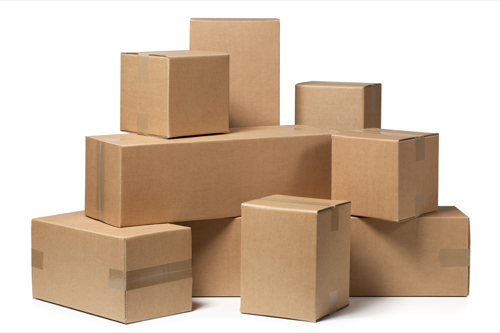 Packaging is the technology of enclosing or protecting products for storage, distribution, sale and use. It can be described as a coordinated system of preparing goods for transport, warehousing, logistics, sale and end use. Packaging officially contains, protects, preserves, transports, informs and sells.
The earliest recorded use of paper for packaging dates back to 1035 when a Parisian traveller visiting markets in Cairo noticed that vegetables, spices and hardware were wrapped in paper for the customers when they were sold.
Back in 1890, Scotsman Robert Gair invented the pre-cut cardboard or paperboard box which were flat pieces manufactured in bulk that folded into boxes. Flaked cereals actually increased the use of cardboard boxes with the Kellogg Company being the first to use cardboard boxes as cereal cartons.
However, in the industry seldom use the term cardboard because it does not denote a specific material. Cardboard is actually a term that may refer to a variety of heavy paper-like materials such as corrugated fibreboard or paperboard.
Surprised yet?
Some purposes of packaging are as follows:
1. To form a physical barrier to protect objects enclosed from damage whether it be from damage in transit or from compression and temperature
2. To contain and group items together in one package for efficiency reasons
3. To market a brand
4. Convenience in handling and distribution
There are also packaging types: The consumer package which is directed towards a consumer and a transport package which can be the shipping container used to ship inner packages.
The more commonly identified type of packaging is the consumer type.
As packaging distributors we supply the important needs of packaging – the boxes, the forms of protection, strapping, postal and general supplies. The products in stock go into the thousands. Whether you are a business or you are simply moving house, you will find everything you need.