People are getting more and more environmentally conscious and as a result, luxury brand manufacturers are switching to environment friendly packaging techniques. Previously, the focus of packing goods, especially the luxury items was primarily on the degree of attractiveness. Using a variety of materials, colors and chemicals, packaging was made brighter and bigger in order to impress the customer. However, the modern consumer is much more aware then we were a decade ago. Lifestyle choices in every household are getting more sustainable and the consumer packaging industry is equally affected.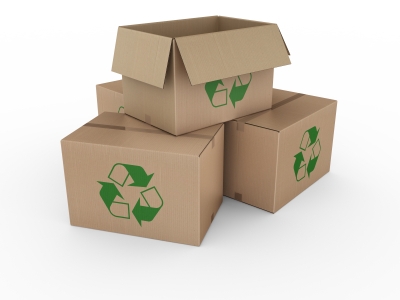 Packaging manufacturers are switching to Eco friendly materials even if it costs them extra. It is not true anymore that prestige brands and consumers are just concerned about the looks and are indifferent to the environmental impacts. They understand that the package is just meant to give a beautiful cover and further to protect the item. As such, they are more concerned with the quality of the content rather than the package it comes with. At the same time, technology has helped evolve several Eco friendly alternatives to packaging materials like plastic, paper, etc.
A prime example would be the leading fashion brand, Gucci. Gucci has launched a drive for using 100% recyclable packaging since 2010 by signing up with the FSC (Forest Stewardship Council). Gucci's initiative was certainly a true reflection of the brand's move towards sustainability.
It would be important to note here that during the times of recession, while other brands tried to cut costs, luxury brands invested in more eye catching packaging to attract maximum consumers. However, today, it is the consumer who is against using items that can harm the environment. NGOs and the media have been campaigning for green living and the luxury consumers are the first part of the consumer demographics that have been appealed at. While packaging did play a critical role even a few years ago, manufacturers are looking for alternatives today. It is certainly a creative challenge. While luxury brands cannot completely let go off the packaging standards, they are certainly limited to few raw materials.
However, not all brands are feeling comfortable with the green drive in packaging. Greener packs seem to be plain and dull and nothing like the complicated plastic packaging they could come with before. In certain cases, greener packaging also costs more than the regular raw materials. It certainly will take some more time for every category of consumer to associate premium products with plain and simple packaging. Several other brand have been following the path taken by Gucci.
In 2012, the European Union came out with a strict regulation that manufacturers/brand that are using more than 50 tonnes of packaging material annually and have a turnover in excess of £2m (describing luxury brands) need to comply with the guidelines set by EU Producers Responsibility Obligations, wherein a certain percentage of their packaging needs to be recyclable.
Modern manufacturers are opting for environment friendly inks, bio-degradable materials and lightweight designs that help reduce the carbon footprint. The simplest approach however will be to reduce the amount of material used in the packaging, which will reduce the production and processing costs. This is where we can present the example of Apple, which with its minimalistic designs has still been able to remain a leader in its category.