We've all been there. Desperately holding down the wrapping paper with your arm and elbows as you try to rip off the cello tape with your teeth to stick the paper down and then finding you've not torn enough off so you repeat the procedure again. You start cursing everything, the cello tape, the paper and even the present for not keeping still!
Or you've found yourself leaning on the lids of a box to keep them closed as you awkwardly  fiddle around with the tape trying to find the end of where it was last broken. Then even more annoying, you've run out of tape at the most crucial moment with no spare as backup!
While you have most likely seen them in a warehouse or office environment, tape dispensers or tape guns are an absolute dream. Whoever invented it needed a good old handshake for a job well done.
The first tape dispenser was invented by John A Borden, an engineer from the company 3M who was also employed as the engineer who created scotch tape in the 1930's. John created the dispenser (roughly two years after the scotch tape was created) with a built-in cutter allowing tape to be unwound, cut and applied in seconds keeping the end of the tape free for the next use. A pretty nifty invention wouldn't you agree?
At Globe Packaging we have a variety of tape guns and dispensers alongside our single and double wall boxes, so if you are moving house or simply need one for the home or office use, you are in for a treat!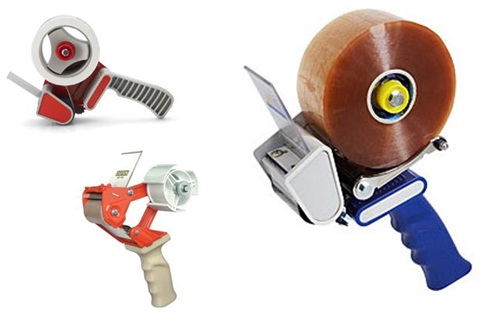 Hand-held tape guns are ideal for quick and efficient sealing of cardboard boxes and any other packages or parcels. Simply slot on the tape, feed through the gap and away you go! The cutter will cut the end of the tape off with ease and you can tuck any remainder underneath the gun for later usage.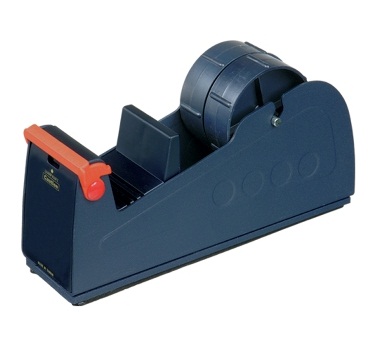 Bench top dispensers are handy for in the office or in the home, as well as in a warehouse or other workspaces. The quality and heavyweight makes it ideal for sitting quietly on the desk without moving or it can be screwed in place should this also be desired.
Both hand-held guns and table top dispensers can be stored easily making them the ideal solution for all your taping problems! Discover the magic and laugh at how ridiculously easy it is now to tape, seal and secure items.