Globe Packaging is proud to launch the new and innovative range of high quality and 100% recyclable PayPal branded packaging products, available to SME's at cutting edge prices.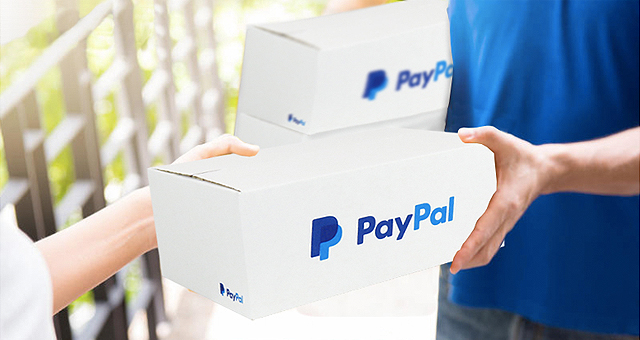 The PayPal branded packaging range has been developed in collaboration with PayPal as an initiative to offer SME's access to high quality and environmentally friendly branded packaging at cost efficient prices, enhancing the presentational look and feel of packages arriving via the post and courier, and giving more confidence to end customers. At present there are starter kits/packs available for consumers and businesses, as well as a range of 100% recyclable cardboard boxes, cardboard rigid envelopes, kraft paper tape and mailing bags.
All products are held in stock, as always, with free next working day courier delivery on all orders placed by 3:00pm. On an order of a PayPal branded item you can avail free delivery on your entire basket.
PayPal Starter Kit includes the exclusive range of premium quality eco-friendly packaging products comprising 20 white cardboard boxes available in all three sizes (small, medium and large) along with one roll of Kraft paper tape, five cardboard rigid envelopes and five mailing postal bags.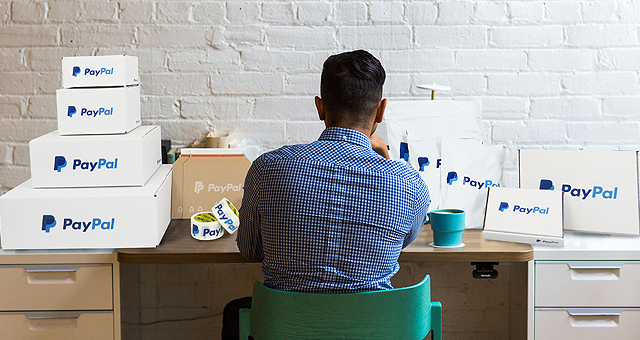 PayPal branded quality white cardboard boxes, available in various sizes, ensure to lend your products excellent presentation feel. PayPal white kraft paper tapes are the only low-cost eco-friendly tape solution available to SME's on the market.
PayPal branded rigid cardboard envelopes are ideal for sending items through post while securing and protecting them perfectly. These envelopes are 100% rigid and recyclable with peel and seal strips for easy application. They also contain an easy-open tear strip for your customers, to be used once they receive the item.
PayPal branded mailing postal bags are premium quality bags, co-extruded and made from a blend of recycled material and virgin polymer. These mailing bags are perfect for mailing your items at a cost efficient price, while maintaining great presentation. These bags come with 'peel & seal' lips and are fully opaque, so that the items placed inside the bags are not visible through the film.
As part of our environmentally friendly focus on packaging materials, we have joined hands with PayPal. You too can join our efforts – order your PayPal branded packaging now, and make a step towards helping our environment. Many more recyclable products are yet to be added – watch this space!
About Globe Packaging
Globe Packaging is a leading distributor of packaging products in the United Kingdom. We offer a comprehensive range of innovative packaging solutions (cardboard boxes, packing tapes, protection, papers, envelopes and more such packaging supplies), backed by unmatched levels of service and support. We are committed to protect the environment, and our range of sustainable packaging products in collaboration with PayPal, is a green initiative to manage our environment impact reasonably.