The most awaited day by many is Christmas and that is just around the corner now. So, have you thought about what you are doing on this special day.?  As widely known, Xmas is one day when lovely presents are bestowed upon us and we also want to shower our friends and family with special Christmas gifts. I am sure that we all have bought gifts for our loved ones by now but are we done with the packaging of the gifts?  Not only that, during  Christmas some  people also like giving gifts to under-privileged people/children and we think that is one of the best gestures during this special occasion.
Whatever your gifts are and whoever you would want to give to, here are few tricks which can be helpful for you to package your gifts easily-:
Festive Bushels
It might be possible that you are still looking out for gifts or you may have oddly shaped presents. In such cases, a Christmas Bushels are the best option. There are popular as they allow you to choose the number of items and wrap it beautifully.
There are various packaging you can prefer, if you have items which require strong packaging like wine and food, then you can go with double wall cardboard boxes. There are some things like straws which would be surely used on the eve of Christmas, and for that you require a packing which has a natural look. For this you may try loosely fill peanuts.
There are even cases where you need to send smaller parcels which treats this season, then postal tubes are ideal.You can can prefer our mail services and we even have a wide range of tissue papers colours which would match the person's individual style.

Christmas Offerings
In this busy life, we don't get time to meet our friends and families. But on this festive called Christmas, you get a chance to get together with our friends and families and share presents and enjoy their company. There are families who don't have a shelter to live and the live this auspicious festival without having food. So, in such cases you should do something for them as say you can prefer charities. Here are more suggestions which can do…
Food Banks
There are various food banks in the UK which you can prefer.
But, the question here which arises is that which packaging to prefer? Whether there is a need to have separate containers for lighter items?
Talking in terms of ideal packaging that would assist you in food donations would be 12 x 12 x 12 single wall boxes. And when you have lighter items you can prefer tins so that the boxes don't split. So, now you can go ahead with food donations without any hesitation.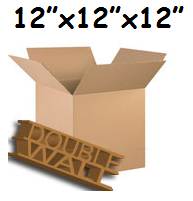 Christmas Presents
Are you thinking of something like Christmas presents or not? These presents play a vital role to bring cheer in someone's life and of course his/her blessings make you prosper.
We wish you all a happy life and thanks for reading our blog.